LiquiCell is a registered trademark of Birchwood Laboratories, Inc. These statements have not been evaluated by the Food and Drug Administration. The product is not intended to diagnose, cure or prevent any disease.
Introducing LiquiCell Shoe Insoles & Inserts
The World's Best Option for Aching Feet
Designed and proven to reduce footwear discomfort, our LiquiCell shoe insoles and inserts provide all-day comfort that exceeds gel or foam inserts.
How? It's all in the LiquiCell technology. LiquiCell® is a medical technology that protects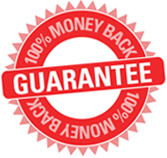 skin tissues from being stretched and torn, thereby optimizing blood flow. This ultra-thin cell contains a liquid that is in constant motion allowing the body to glide or float with an object.
What this means, is greater long-term comfort due to less body aches, pain and fatigue.

| | |
| --- | --- |
| Enhanced with LiquiCell technology, our Walk on Water Shoe Insoles provide comfort that stays with you all day long. Get rid of your sore and tired feet - order you pair today! | With ultra-slim LiquiCell cushioning that massages feet with every step, our LiquiCell Shoe Inserts make it easy to enjoy your day. Order yours today and place in your open-toed shoes, sandals and heels! |
| LiquiCell Seat Pads allow you to sit comfortably for longer periods of time. Take it to the office, sporting events, work-shops and long driving trips. Order your seat pad today and sit comfortably all day long! | This super thin sleep pad utilizes LiquiCell that provides maximum comfort for a more restful night's sleep. Order your sleep pad now and start sleeping better tomorrow! |