WHY THERE IS NO SUCH THING AS ONE PERFECT CUSHION FOR EVERY BODY!
We all come in different shape and sizes and we sit in different chair, drive 100's of  models of different cars, trucks, buses etc. There simply  cannot be a ONE CUSHION solution for everyone.
Add to the mix – Different Body types, Weight, Sciatica, Tail bone issues, Hip, neck, leg pain, Spine and lower back pain and you can easily see that one Cushion Style is not going to cut it.
WHY GET A CUSHION – WHO NEEDS IT
We often never think of how the chair or a car seat will affect us when we are making the buying decision. Sometimes we don't have a choice when we walk into a new job, or drive for a living and have no  say in the seat we are going to sit.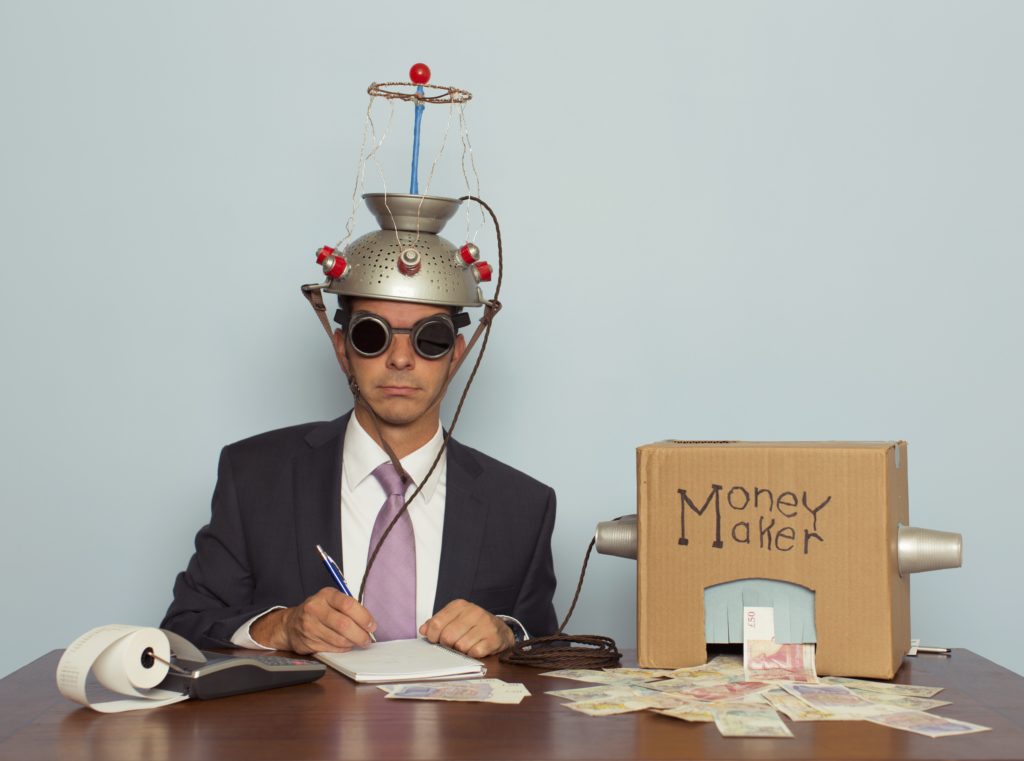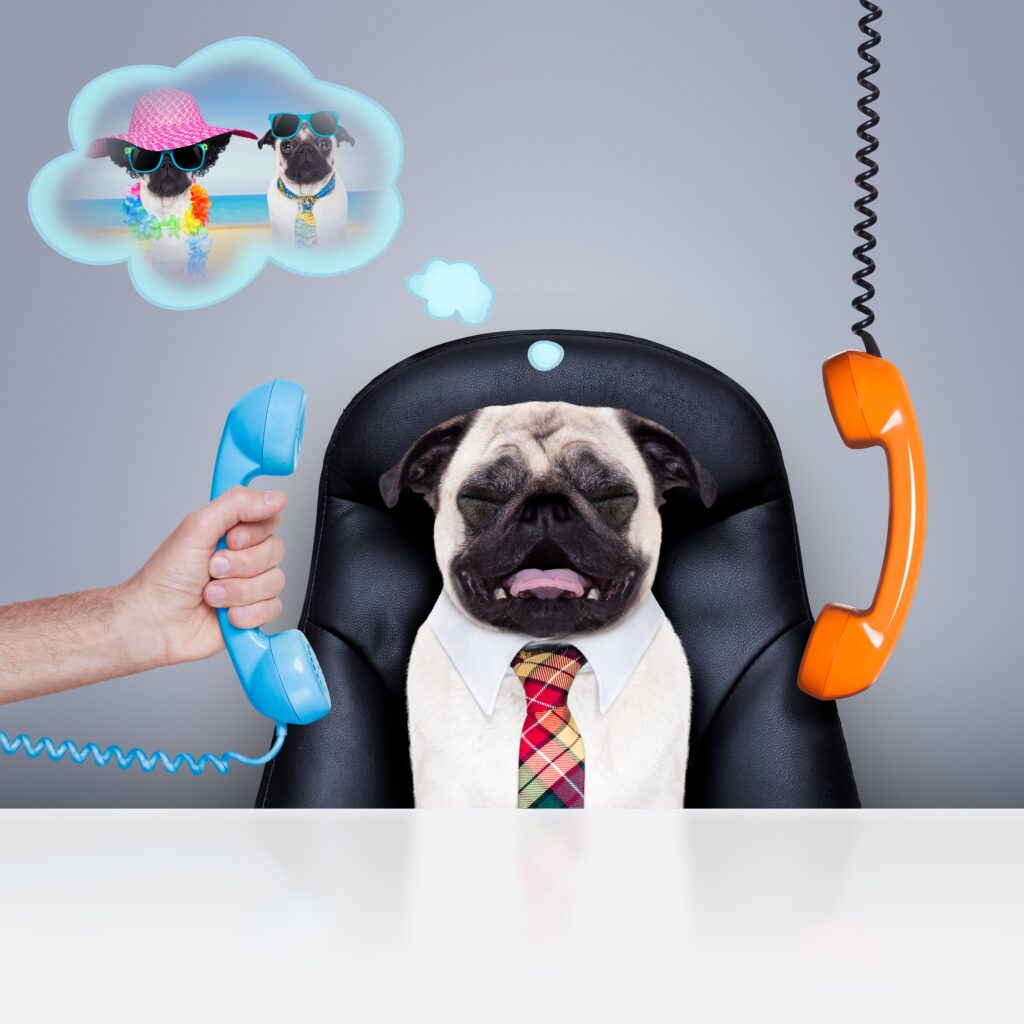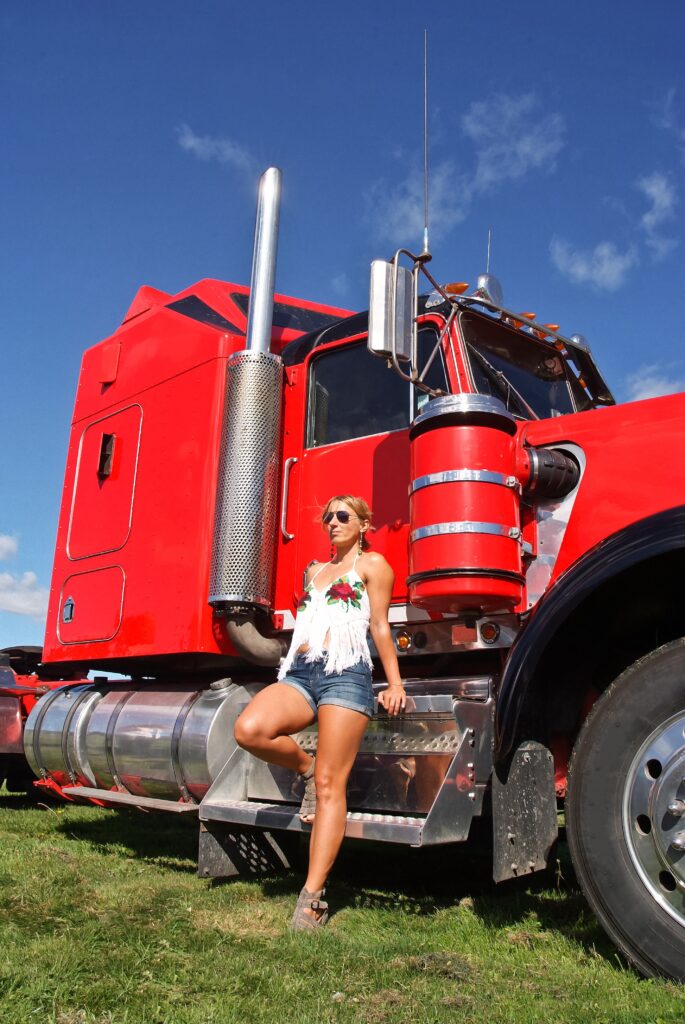 An individual may have a choice to select the proper chair to fit their height, weight and budget, but most  always lack the last bit of comfort that can make a substantial difference if one is sitting for long periods of time.
Car manufacturers grapple with the seat design as well. Most of the car seats are designed for an average individual with limited adjustments. What if the person  is too short, tall or thin?
ERGO21 TO THE RESCUE
Better than Gel, Foam or Air!
Ergo21 has a complete line of the most Technologically Advanced Seat Cushions for Pressure Sore, Sciatica, Hip, LOW BACK and Arthritis Pain.
ERGO21 COLLECTION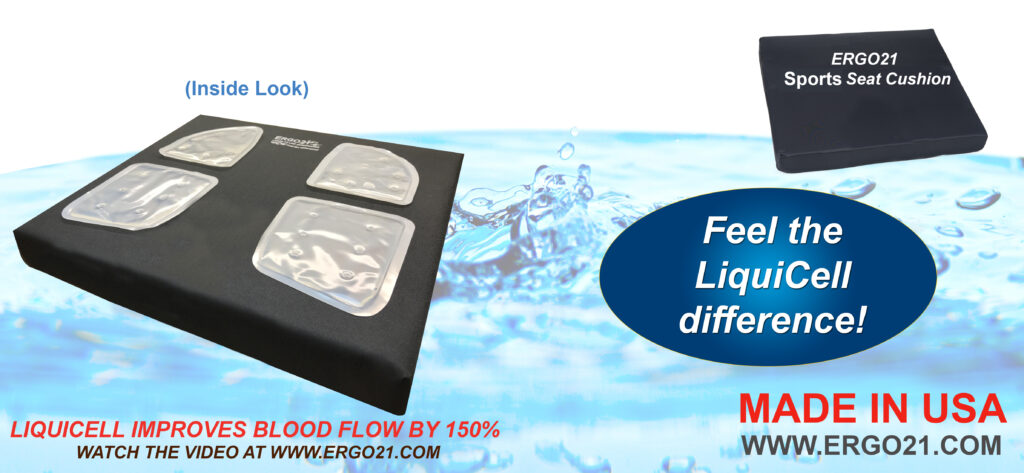 Innovative LiquiCell Technology Improves Circulation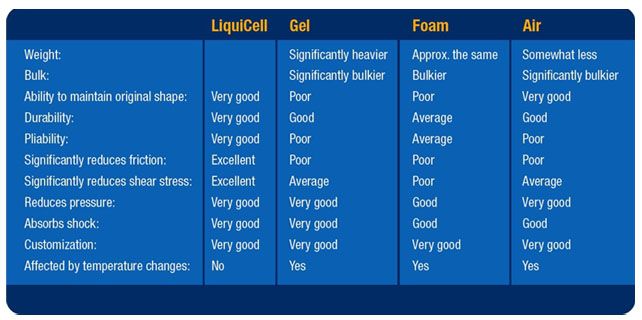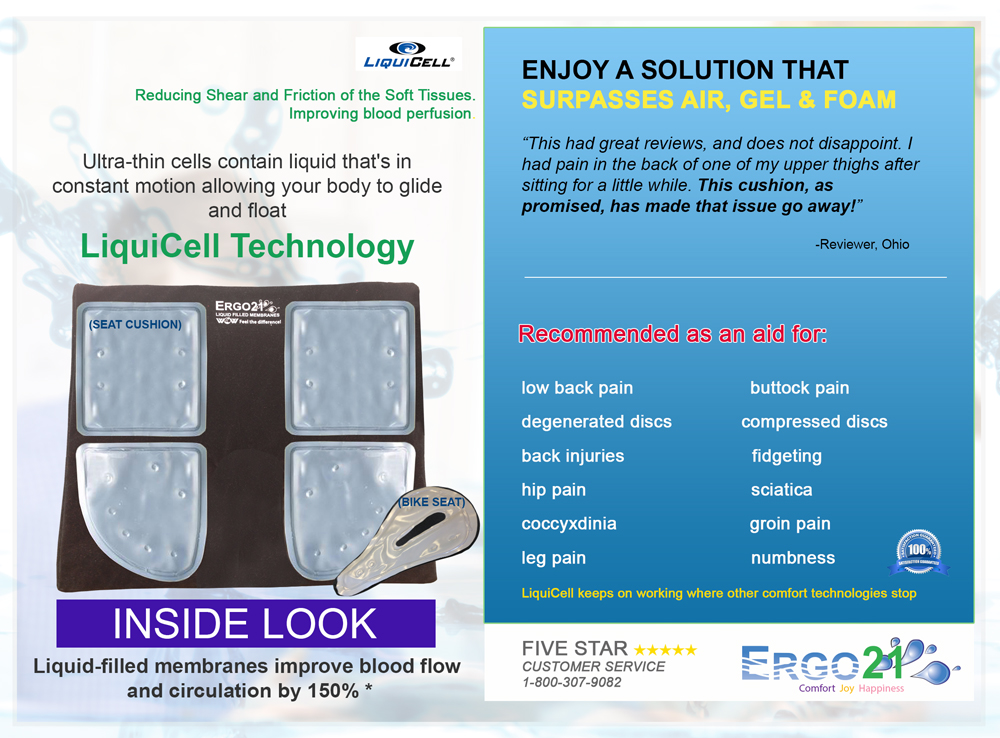 What LiquiCell Will Do for You…
Advanced LiquiCell technology– Four Liquid-Filled membranes, provide relief from pressure and aids circulation through constant liquid flotation. Equalizing the pressure put on your tailbone and legs while sitting, Ergo21 Seat Cushion.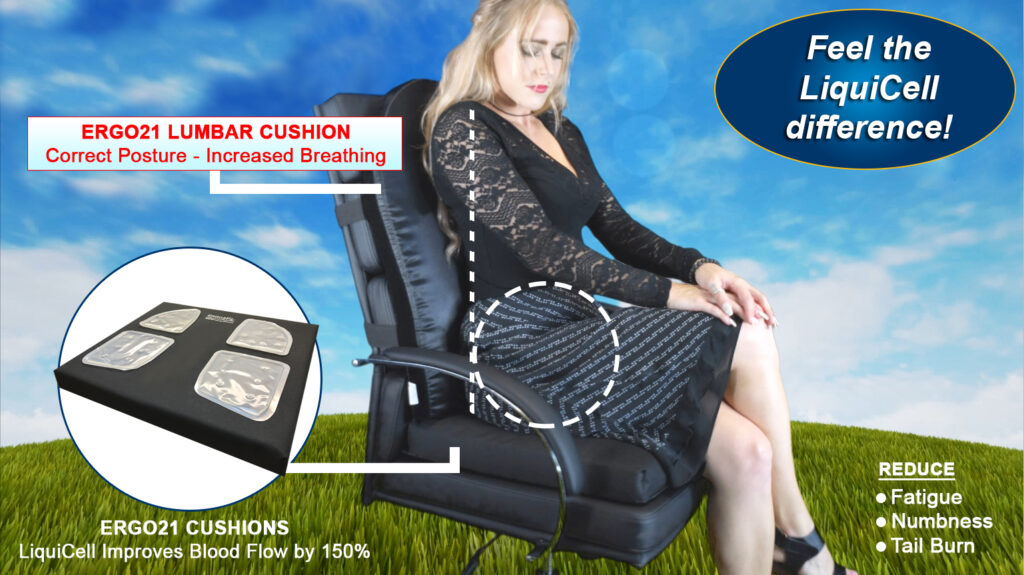 *Recommended as an aid for: Unresolved lower back pain, history of fall or accident, difficulty sitting for long periods of time, difficulty riding in the car, buttock pain, hip pain, groin pain, leg pain, sciatica and other issues involving sitting.
Watch the Cushions in Actions! – A short Video
Which Cushion should I buy – A short Video
The Most Technologically Advanced Cushions Engineered for Comfort 

– 

Better than Gel Seat Cushions, Foam Seat Cushions and Air Cushions!
 Advanced Technology. LiquiCell is an innovative combination of low viscosity fluid strategically placed to control the flow of liquid, LiquiCell reduces discomfort associated with prolonged contact between your body and an object.
Medical and scientific evidence proves that gels, foams and air do provide some relief of discomfort, they do not protect against harmful friction and shear stress. READ MORE Every Ergo21 Extreme Comfort Seat Cushion is specifically customer designed to provide maximum comfort. Each cushion is designed to provide unsurpassed long-term comfort to improve quality of life.
Five Models are Available: 
The Original Extreme Comfort Seat Cushion (Most Popular) 
Sports Edition (for Concerts, Recreation & Wheelchairs) 
Coccyx Edition (for Concerts, Recreation & Wheelchairs)
Lumbar Cushion (for Back Support) 
Travel Cushion (for traveling)
Ergo21 Cushions come in different sizes and shapes!
Anatomy of a Perfect Cushion
LiquiCell keeps on working long after the point where Gel, Foam or Air technologies stop
eliminates muscle fatigue and soreness.
A seat cushion should not restrict your movements or cut off circulation. By carefully combining the proper density of polyurethane foam and a layer of LiquiCell Membranes to maintain blood flow under the tail bone – hot spots and vertical pressure on the sitting bones is virtually none. In addition we use the highest quality fabric that's durable, long lasting and cooling.
Thin Liquid-filled membranes improve blood flow and circulation by 150% 

–

 Enjoy a solution that surpasses air, gel & foam

An aid for buttock pain, hip pain, groin pain, leg pain, sciatica and other issues involving sitting. Reduce fatigue, numbness & tail burn 

–

 Enjoy sitting for longer periods of time.

Ultra-thin cells contain liquid that's in constant motion allowing your body to glide and float

Our customers use our amazing seat cushions while watching TV, driving cars or trucks, on their wheelchairs, and on their office chairs for sitting comfort

LiquiCell keeps on working long after the point where other comfort technologies stop
NO OTHER CUSHION COMES CLOSE TO ERGO21 COMFORT SEAT CUSHION! YOU DEFINITELY GET WHAT YOU PAY FOR –
IT'S SIMPLY AMAZING!
– Mark Rodgers
Robert Mcclain Uber Driver
For the millions of people with back, spine and buttocks ailments due to sitting for too long at their desk or in their cars, a revolutionary solution has arrived: Ergo21.
Calling any Ergo21 Cushion product a mere "cushion" is like calling the Mona Lisa a doodle
This is a quote from Robert Mcclain, a rideshare driver who says: There is no substitute for quality and superior Technology.
Here is Robert's full take and his experience with the Ergo21 Original, Sports and Lumbar Support Cushions: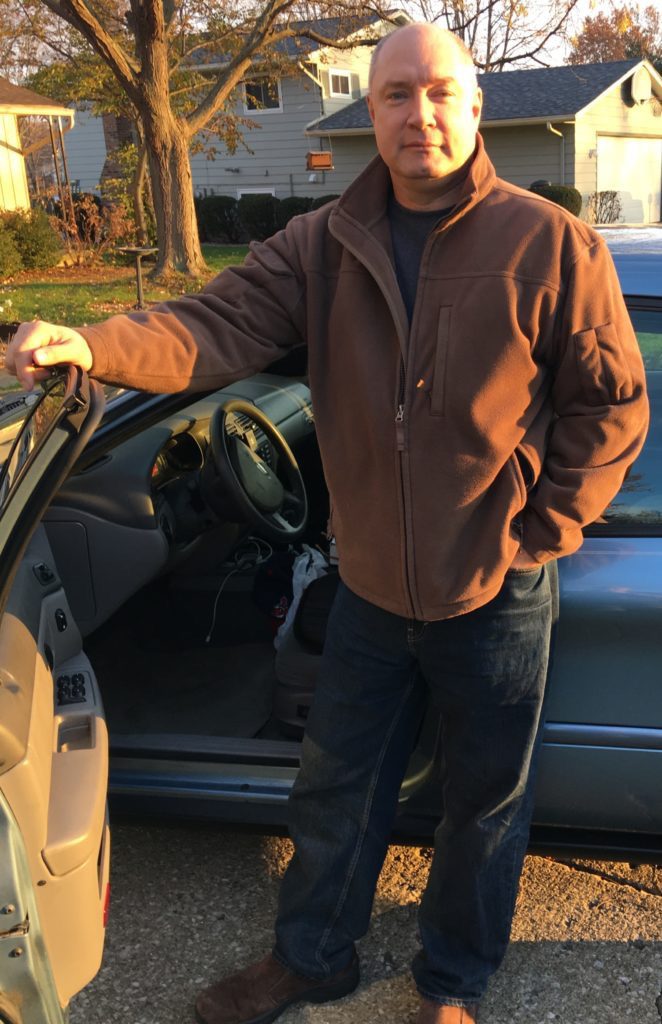 "From the moment you put any of their products into service, your body will begin to feel better. How do I know? Because my family sits and leans on Ergo products at home, in the office, in a dorm room and…this is important…more than anywhere else, in the driver's seat of my car.
We live in the Cleveland area, and this year the World Series is playing in Cleveland and Chicago. During the first two games in Cleveland, demand for rideshare vehicles was off the charts. I personally drove from 4pm Tuesday until 5pm Wednesday, slept for 5 hours and drove another 12 hours. How is that possible without sciatica, butt burn, cramping, lumbar discomfort, backache and general exhaustion? How was I able to drive 60 hours last week for one rideshare and 20 hours for another and still function like a human being?
Ergo 21. My 2005 Taurus is equipped with a 24 inch lumbar cushion and a 2 inch seat cushion, both from Ergo 21. During the World Series week, from October 24-30th (GO TRIBE!) I drove nearly 80 hours with frequent breaks for meals and naps, by using these products, I get the following results:
1. Higher earnings. Let's face it, if you have the stamina and comfort to drive longer during peak periods without pain and fatigue (and pain exacerbates fatigue, let me tell you), you make a lot more money. A LOT MORE, both hourly and in terms of overall income.
2. Better mood. If you aren't twisting in your seat to relieve pain in your buttocks, thighs, lower back, shoulders and neck, you can stay alert and focused on your driving, your clients and their amusement and safety. Happy, engaged riders tip better, rate you higher and appreciate that you appear alert and refreshed.
3. Better sleep. When you come off the road, your decompression period will be shorter, you'll fall asleep quicker and you'll sleep more soundly because you won't be in pain. Let me repeat, you won't be in pain. I'm 57, I used to have spinal stenosis and since Ergo 21 entered my life I don't even need so much as an Advil after a 12-14 drive session.
The LIQUICELL technology in Ergo 21 products assures better blood flow through the tissues that make contact with the pressure surface. This means more oxygen getting to your cells, more waste products removed and the ability to enjoy more time active without discomfort.
Some specifics on the lumbar cushion:
There are two retaining straps that go around the back of the seat. They are attached at the perfect locations to assure that the cushion stays in position but do not interfere with your ability to use the seat back pockets. More impressive is how easily they glide during adjustment to help you secure the cushion, but how firmly they hold the cushion in place so it doesn't shift if you bump it getting in and out of the car.
The LIQUICELL membranes in the lumbar cushion are in exactly the right spot to assure comfort at the points of greatest pressure, along the spine. From the moment you install this support technology and reposition your seat to allow your weight to ease into the membranes and foam, you will wonder why you ever drove without it.
If you are driving for business, driving for pleasure or earning extra income through rideshare and you are driving with beaded seat covers or other inexpensive support systems, you are a bloody masochist. Get Ergo 21 technology for yourself. Get it for the people in your life who suffer with sciatica, low back pain, fibromyalgia, nerve damage…whatever the source of their pain or numbness when driving or sitting for extended periods, Ergo 21 LIQUICELL technology is effective, and it lasts.
Proof? My 2 inch seat cushion was purchased in February of 2015 and still functions as well as they day I bought it. I have ZERO doubt that my new lumbar cushion will do anything but exceed my expectation for quality, durability, and comfort.
Buy this! Buy the seat cushions! Install them in your car together and get the best ride of your life. Use them at your desk at home and at work and work without pain, butt burn and stiffness."
Steve Gambhir, the designer talks about the creative process:
"Thank you Robert for taking the time from your busy schedule to write a detail review. I could not have said it better. I always tell everyone that of all the cushions that I designed here in our Newport Beach, CA office, my favorites are the, Original,  Lumbar and the Bicycle Cushion.
I am a student of Ergonomics for the last 20 + years and myself had lower back issues from too much driving in the Los Angeles Traffic. I simply could not find a lumbar cushion that would shield me from all the road bumps and in spite of changing my cars and SUVs over the years I could not get relief.
I tried all the lumbar adjustments that the newer cars come with, but all they did was put pressure in my lower back and kidneys and after a few minutes I would flick the lumbar adjustment switch back.
The same went for the 10 or 12 different lumbers' that I tried, which eventually ended behind the sofa. It took me exactly about a year to come up with a design that would just mold to the slight C curve that we humans have. Not an exaggerated bump that creates pain. We got a local Foam Foundry do a custom High resilience foam that just hugs the entire spine and does not let the vibrations rattle it and at the same time does not dig and create pressure points. And the 4 LiquiCell Membranes, hand stitched along where the lower back, spine and shoulder blade touches keep the blood flow and nutrients going allowing one to sit as long as one wants with no pain and discomfort.
Once in a while it does happen that a person is large and the seats of these new modern cars are too small, that it makes the area tight, but if the seat can be reclined to a certain extent, then I think that this should not be an issue. The best part of our Lumbar is that the sensitive bones in the shoulder blades rest on the cushion, which almost no car seat is capable of doing. This anchoring of the shoulders all the time, keeps your spine in a letter T shape, thus preventing neck, lower back and middle back pain from long drives. Many advisors have told me to compromise and get cheaper fabric and foam to compete with the lower priced cushions, but I feel that I would rather have less sales and that our products get someone like you who is working hard to support a family, come out like you did, and reached out to tell us to let us know how our cushions have changed your life:) That is the highest compliment! God Bless,
Warmest regards,
Steve Gambhir –
Here are just two of the many Lumbar users
By Peter Bon
Size: 24″ x 18″ x 2″
I bought the lumbar cushion two weeks ago and I am amazed at how well it works. Unlike other lumbar cushions I have tried- this one does not push out against my lower back. Instead it molds to my back and provides support from my tailbone to my shoulders. I have had a bad back for 36 years and this cushion has really helped me. I use it in the car, my pick up and it even makes the two chairs I sit in at home much more supportive. I even find myself sitting straighter, I think because I can feel the support and it gives me something to push into. I know that there are a lot of companies saying their product is revolutionary. All I know is this one works. First one of the best companies I have dealt with for customer satisfaction
By Amazon Customer
Size: 24″ x 18″ x 2″
First one of the best companies I have dealt with for customer satisfaction. The designer spoke with me personally to help me find the cushions that would work best for my situation. I have had three back surgeries and both hips rebuilt. Sitting comfortably is not an easy activity. I am 56 years old, female, tall with a healthy weight and some arthritis.
I now own three of these cushions. The original is perfect for hard wood or folding metal chairs. I use it when going to weekly quilting groups on the folding chairs. Before using this cushion I was limited in the time I could spend with the group due to the folding chairs and resultant pain. Now, no problem. The angled front that gives a narrower profile is amazingly helpful with the cushion's effectiveness.
The lumbar cushion stays in the car. Do not be dismayed by the shape. You will not see a convex area for your lumbar area as with most cushions, and I was skeptical when I saw the shape.
That is until I tried it in my truck. Most comfortable and effective lumbar support in a vehicle I have used. The gel cushions (LiquiCell membranes) inside mold to where your lumbar section is on your back. Because of that the lumbar support is not to high/low, too much arch or too little. Plus it decreases the vibration from the road to your lower back. I have used it going 30 hours to Texas and back. Good road test.
The travel cushion I use for plane flights. The vibration plus hard seats made flying an endurance test. Sitting on the travel cushion made a major difference. No, my legs still hit the seat in front of me but at least my behind is happier. The decrease in transferred vibration to my hips and lower back was impressive. Plus the folding feature makes it easy to tuck into a carry on and use on the airport seats when your flight is delayed, again. Visit their website. It really helps to understand the construction of this product."
Ergo21 Lumbar Cushion Video
Steve Gambhir – Designer of Ergo 21 Extreme Comfort Seat Cushions – Finally a way to sit or drive for hours in comfort!
Steve's Interests:
Yoga & Meditation
Long walks by the beach
Member of and BNI International
Took acting, comedy and improv at the Orange Coast College for 3 years
Performed at 250 shows at various clubs including Irvine Improv
Acted in one independent movie – but did not want to quit his day job ☺
Currently writing for Health & Fitness blog at
Lifechangingtip.org
Steve Gambhir is also a Health and Wellness Coach who is passionate about food, nutrition and general fitness. Steve is dedicated to helping everyone he meets live happier, healthier, more fulfilling lives.
In addition to being active in his southern California community of Newport Beach, Steve also founded
Ergo21
"Tools for Health and Fitness," and the blog
Lifechangingtip.org
which provides guidelines for healthy living.
His Ergo21 Extreme Comfort Seat Cushions and Insoles are available at
Ergo21
and have helped thousands to be on their feet all day long and sit in comfort for long periods of time.
His following articles have helped many regain their health and have gotten a great response from doctors and health professionals:
FOOD COMBINATION – WHY YOUR STOMACH HURTS AFTER YOU EAT…
HOW I LOST 32 POUNDS…
Ergo 21 – Shakti Inc.
4 Park Newport, Suite 4
Newport Beach, CA 92660
(Below the clock tower, next to the Park Newport Market)
949-975-8219
Mobile: 949-795-9066

Latest posts by Steve Gambhir (see all)