Just slip it on Your Favorite Pillow
Sleep Soundly
Sleep easily
And wake refreshed

What LiquiCell Will Do for You…
LiquiCell is medical technology that protects skin tissues from being stretched and torn.
Ultra-thin cells contain liquid that's in constant motion allowing your body to glide and float.
What this means to you; is instant comfort, reduction and elimination of pressure on neck and facial tissues to provide you with a deep restful sleep!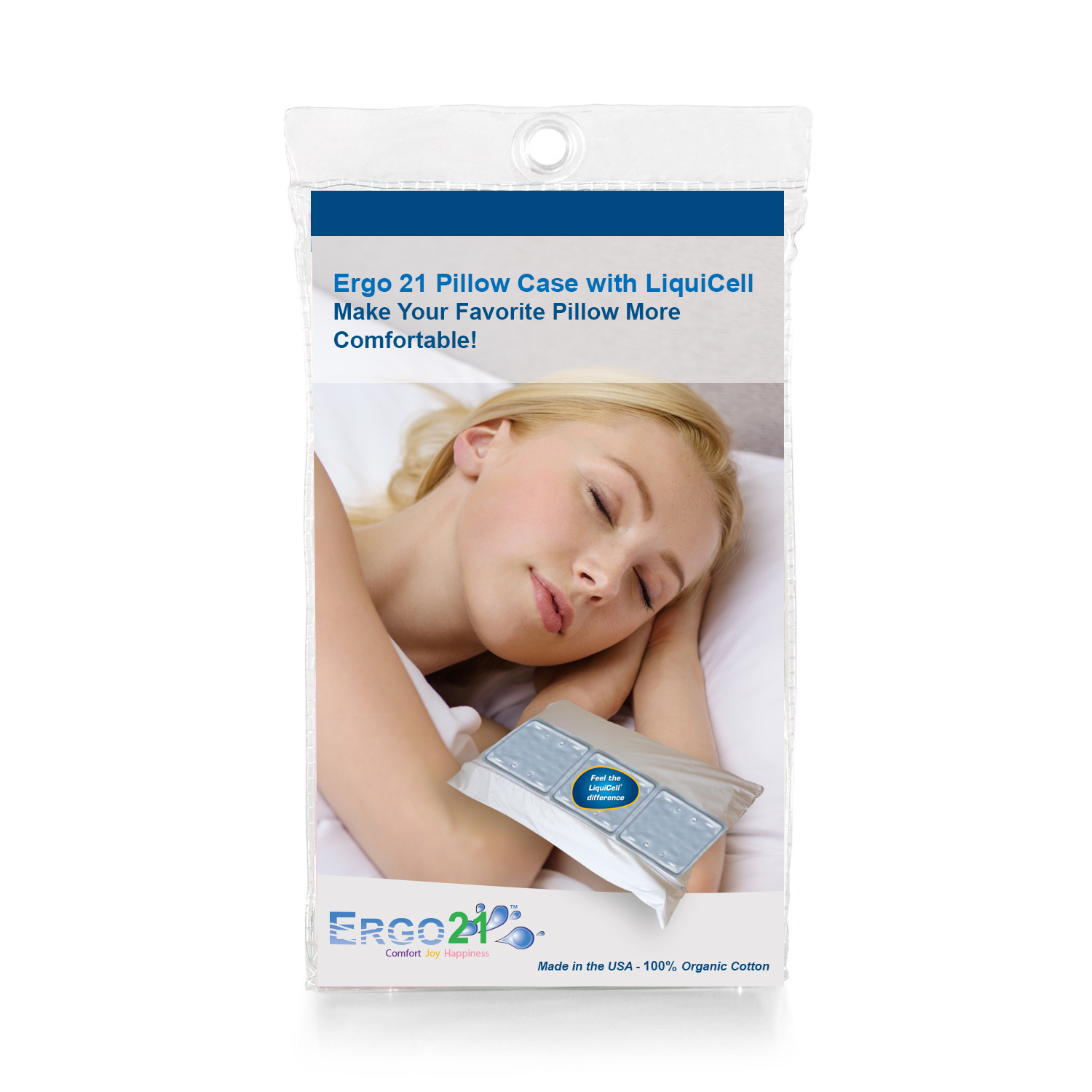 Standard/Queen Size: 20″ x 30″
King Size: 20″ x 40″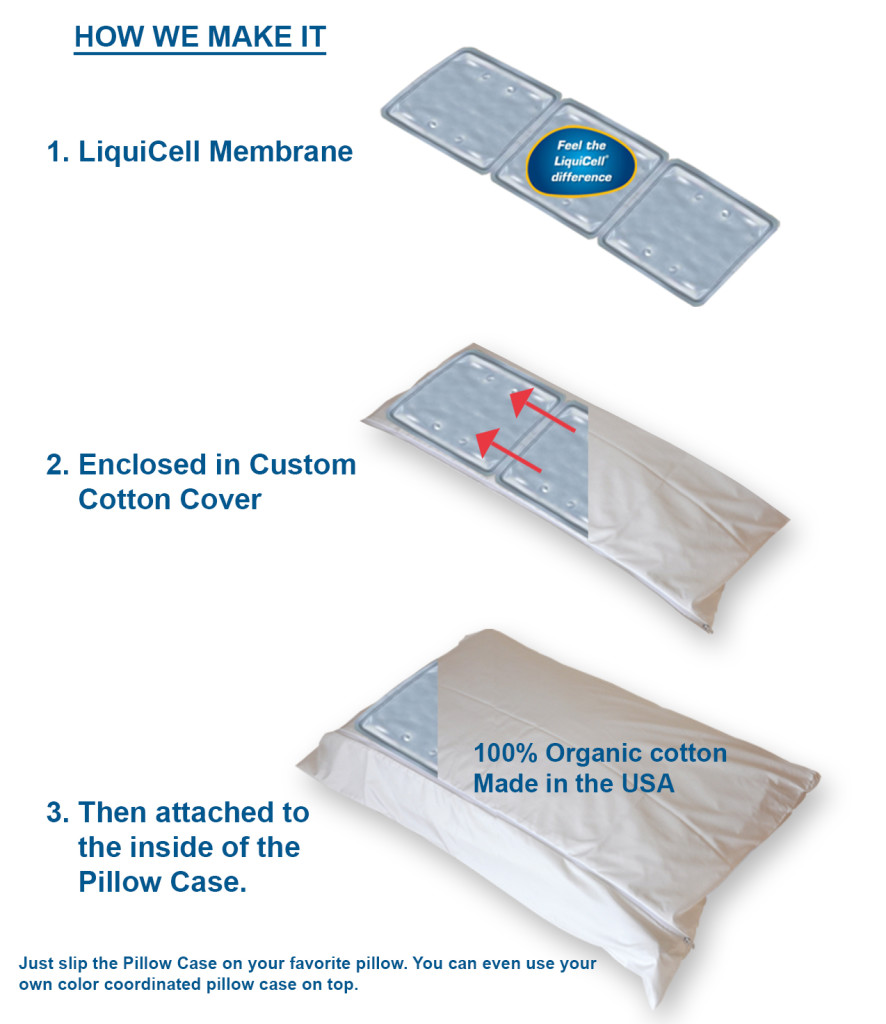 Ergo21 Pillow Case
Comes in Standard/Queen and King sizes
Great for every pillow
The Inside Story of Ergo21 Pillow Cover – By Steve Gambhir – Designer and Product Specialist
Good night's rest isn't a luxury–it's critical for your brain and for your health
With that in mind I started my quest for the Perfect Pillow. Half of people over 55 have a sleep problem and over 70 million of us don't get a good night's sleep.
I started scouring the web, googling, researching on Amazon, reading feedbacks and reviews of various sleeping aids. I visited all the big stores, bedding stores, ergonomic places and tested various pillows
What I found was that most of us have our favorite pillow that we got used to. Then, when I was doing my daily meditations, it came to me.
I thought to myself if I am using my current pillow for a long time, which I can't live without and I even bring it on all my trips and vacations, then won't it be a good idea to design a Pillow Case with the amazing LiquiCell Technology.
I worked with our Lab and designers and they designed a specially constructed LiquiCell Membrane Strip for the Standard/Queen and King Pillow cases.
Then, our production team looked for the finest 100% soft Organic Cotton and custom made the Pillow Case that will hold the LiquiCell membrane in place.
The result was a custom made Pillow Case here in California that you can just slip on your favorite Pillow and take it with you on your Travels and use it with any pillow out there to get the benefit of LiquiCell. Now you have the Perfect Pillow.
Benefit: LiquiCell keeps the blood flow without pressure points under the neck and head.
You can even use your favorite color coordinated pillow case on top.
Sweet Dreams!
What Customers Are Saying…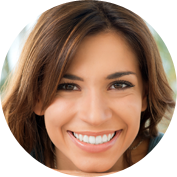 "The first night I used it, I slept three hours longer. I had no pressure on my neck and head. Amazing!" – Nirmal K.
"I"m a big fan of their Ergo21 Seat Cushions, so when I heard that they came out with an Ergo21 Pillow Case, I ordered it right away. And I must say that I sleep much better and wake up with no discomfort in my neck. Now I even take the Ergo21 Pillow Case on vacations instead of carrying my pillow. Good Job Ergo21!" – Bill C.

Over 150% improvement in circulation
Reduces soreness in tailbone & back
Sit in comfort everywere you go


Watch this video to see our Pillow Case in Action!
Reviewed Our Seat Cushions!
"I have been very pleased so far, and I have the Original in my car. It really is super comfortable! So I use it every day!!"

– Doctor Jo
LiquiCell vs Gel, Foam & Air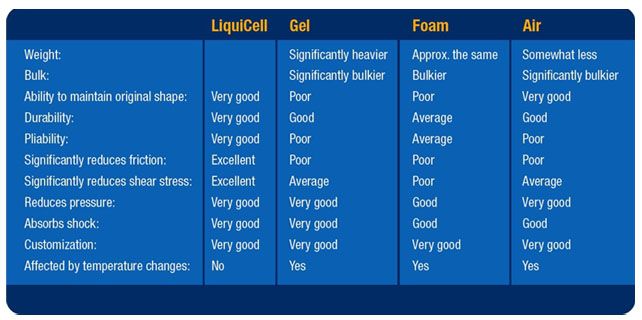 Clearly The World's Best

(Gel, Foam & Air are all inferior in side-by-side comparisions.)
Long Term Blood Perfusion When Sitting on Three Different Cushioning Materials"
Goossens, Delft University of Technology, March 2006
Delft University conducted a study to determine the affect of various cushioning materials on blood perfusion (flow) over time. The aim of the study was to compare blood perfusion in the tissue in a live setting as opposed to a laboratory to get a more accurate reflection of real life conditions. The results of the study show that from the initial point of contact to some time later, LiquiCell actually improves blood perfusion by 150%, whereas gel and foam show a decrease in blood perfusion.
ADDITIONAL RESEARCH AND RESOURCE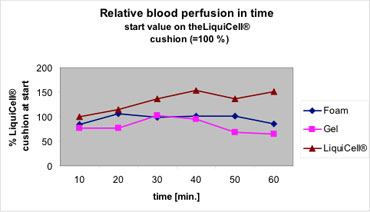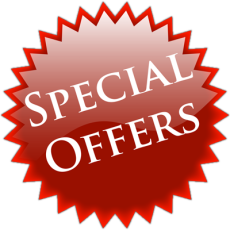 $44.95 for Standard/Queen or King

FREE SHIPPING!
When You Order
$99 or More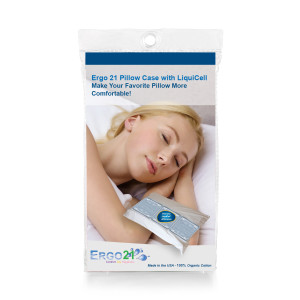 ERGO21 BICYCLE SEAT CUSHIONS REVIEWS
Mom has no neck and headaches
Whenever Mom came to stay with us, she did not like any of the 4 or 5 different pillows we offered her.
Finally, when we came out with this Pillow case with the LiquiCell membrane. She has never complained since. It works with any pillow of your choice
By Peter R – Verified
"I needed a better lumbar cushion,
especially since I'm driving a newer Honda after a LeSabre, which had a new suspension AND a re-foamed drivers seat-so it really was a sofa on wheels. I'm using both this cushion and the seat cushion and it has made driving the Honda a pleasant experience. Multiple surgeries over the last 13 yrs, makes driving uncomfortable at times. These cushions help a lot!"
— Ricky Jr – Verified

"I use this on the back rest
and the original cushion in the seat in my office chair what luxury!"
— lori arndt – Verified

 "Yesterday, I did something I have not done for many years, I took down a tree!
I was very proud of myself because I had not lost my touch, and the tree came down right on the mark.
Unfortunately, the body wasn't right on the mark and after completing the project my back was killing me.
The lumbar support was just delivered in the afternoon and was still in the box.
I am not big on pain killers, so as I sat in my lounge hoping it would offer me some relief I thought, daaa maybe the lumbar support might help and guess what, it did!
I was a skeptical consumer when I purchased my Original cushion and it works just fine, so I should not have doubted if the lumbar would work.
Its day two and I am still sore, but I am now sitting on my cushion and also using the lumbar, what a great combination."
— Michael C – Verified

"Ever since I've ordered the Ergo 21 Seat cushion,
my long commutes to work have been comforting, very pleasant, and my energy levels have increased, surprisingly! My lower back pain is non existent and circulation on my legs has significantly improved. (They used to always get numb after long hours of drive time.)
As I was looking into the different options the company has to offer, I decided to order Ergo21 Lumbar Support Cushion. I didn't think my drives could improve in comfort, now I look forward to long commutes! Most of my back has been aligned to its natural state making long commutes very comfortable and road and car vibrations have disappeared completely. All I have to say is thank you for solving such a big problem in my life!"
— Carlos Altamirano – Verified
"After purchasing at least 20 other lumbar cushions, this is the ONLY one that truly works.
I am going to try the Ergo21 seat cushion next. I intend to bring this lumbar cushion to my next pain management appointment, so that maybe the doctor can recommend to some of his other patients."
— Connie Richards – Verified