With over 70% of the population in pain… most have tried physical therapy, chiropractic, surgery, shots, medication etc… and other "band-aid" methods only to end up right back in pain. These "band-aids" don't address the root cause of pain nor provide the tools to keep you out of pain.
The proven Pain Free PETE™ method can heal and restore your body… quickly and safely. After one session your pain will be completely gone… or you'll finally know that a pain-free and injury-free body is achievable.
Complete line of Travel, Coccyx Sports, Lumbar and Bicycle Seat Cushions
Ergo21 also has a complete line of cushions for Travel, office, wheelchairs, and bicycles. Their Lumbar Cushion is very well appreciated by anyone who drives or sits in a recliner. Their travel cushion provides long term seating comfort on long flights and is being used by pilots and travelers.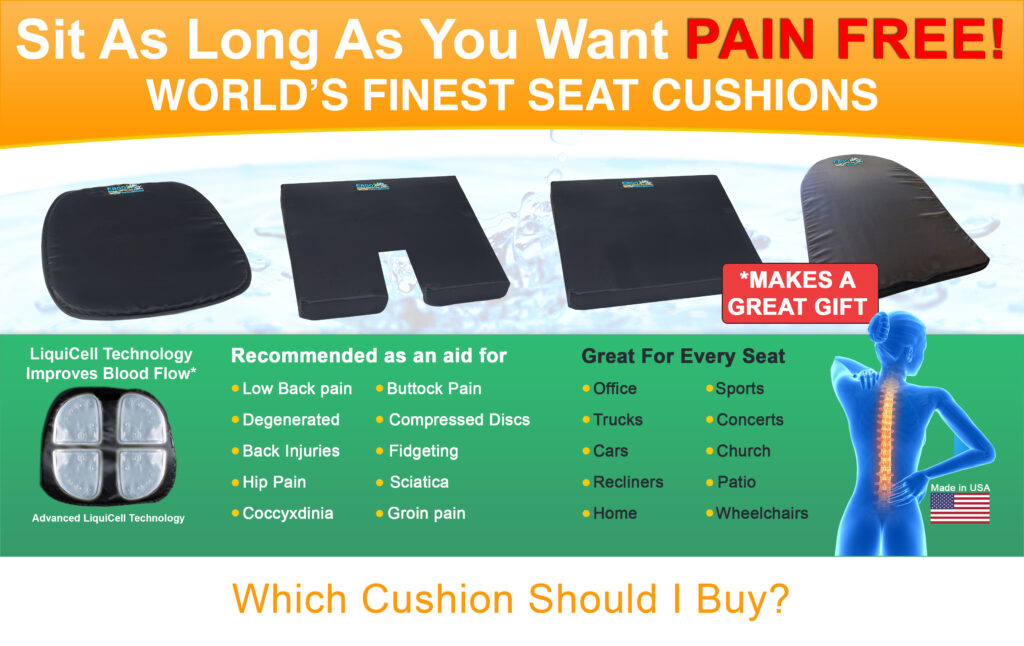 Now there is a solution – Ergo 21 Coccyx Cushion in different sizes
Ergo21 Coccyx Seat Cushions come in four sizes. Regular, Large, Large Deluxe, and Extra Large. These cushions also have four thin Liquid- filled membranes placed to fall under the tail bone and thighs that keep the blood flow and circulation going for long term seating comfort. And the best thing about their design is… CLICK HERE

Steve Gambhir – Designer of Ergo 21 Extreme Comfort Seat Cushions – Finally a way to sit or drive for hours in comfort!
Steve's Interests:
Yoga & Meditation
Long walks by the beach
Member of and BNI International
Took acting, comedy and improv at the Orange Coast College for 3 years
Performed at 250 shows at various clubs including Irvine Improv
Acted in one independent movie – but did not want to quit his day job ☺
Currently writing for Health & Fitness blog at
Lifechangingtip.org
Steve Gambhir is also a Health and Wellness Coach who is passionate about food, nutrition and general fitness. Steve is dedicated to helping everyone he meets live happier, healthier, more fulfilling lives.
In addition to being active in his southern California community of Newport Beach, Steve also founded
Ergo21
"Tools for Health and Fitness," and the blog
Lifechangingtip.org
which provides guidelines for healthy living.
His Ergo21 Extreme Comfort Seat Cushions and Insoles are available at
Ergo21
and have helped thousands to be on their feet all day long and sit in comfort for long periods of time.
His following articles have helped many regain their health and have gotten a great response from doctors and health professionals:
FOOD COMBINATION – WHY YOUR STOMACH HURTS AFTER YOU EAT…
HOW I LOST 32 POUNDS…
Ergo 21 – Shakti Inc.
4 Park Newport, Suite 4
Newport Beach, CA 92660
(Below the clock tower, next to the Park Newport Market)
949-975-8219
Mobile: 949-795-9066

Latest posts by Steve Gambhir (see all)